This is a Sponsored post written by me on behalf of DISH for SocialSpark. All opinions are 100% mine.
Does your family love watching tv? From children's programming, to daytime television, to our favorite sitcoms and reality tv shows, Americans love the ability to grab a remote, turn on their tv, and find entertainment.
The average American family in a household of four is moving beyond owning just two or three TVs; they now have an increasing number of smartphones, tablets and computers. With this increase, consumers are looking for more than just a cable connection. We want access to all of our shows instantly from anywhere. And that includes while we're on the go.
The Hopper Only From Dish
DISH is a leader in satellite TV, providing subscribers with the highest-quality programming and cutting-edge technology designed with consumers in mind, all at the best value.
The Hopper™ is a Whole-Home HD DVR available only from DISH. Only the Hopper lets you watch live and recorded TV anywhere and instantly skip commercials in recorded primetime TV on ABC, CBS, FOX and NBC. Plus, you can record 6 different shows at the same time during primetime and store up to 2,000 hours of your favorite shows. Learn more about the Hopper today!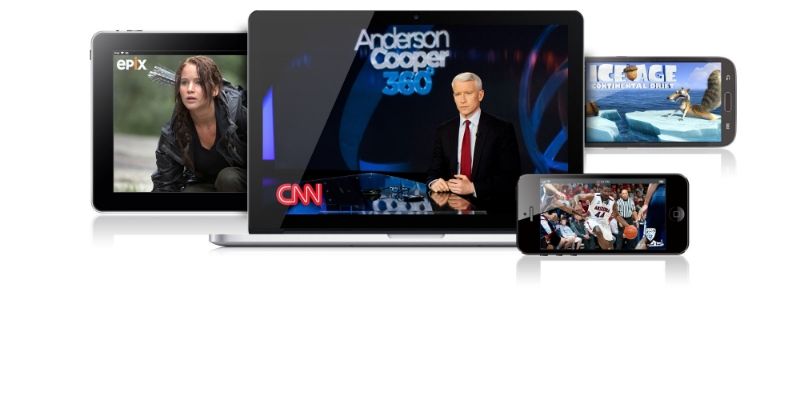 Why It Works For Us
While we do limit the amount of time our children spend watching tv, there are constantly fights and battles over who gets to watch what show. And with a limited number of channels on our basic cable package, my children don't always love what's on tv when the do get a chance to watch it.
With the Hopper™ we can use the DISH Anywhere™ and can access our favorite shows and pre-recorded programs from any device in our home. One child gets to watch Dragon Tales on the iPad while the other enjoys an episode of Phineas and Ferb on the living room tv.
The Hopper™ lets you have full HD DVR functionality on every TV, so you can pause, rewind and record live TV in any room. Plus, you can access your DVR library on all TVs so you can record a movie in the living room, start watching it in the bedroom and then finish in the kitchen.
So even if we have to pause a show to take care of one of the kids waking up after bedtime, we don't have to miss anything. And the fact that I can start a show up again in my bedroom is very helpful for those nights that my daughter doesn't want me to leave her side. She sleeps while I catch up on The Biggest Loser.
On The Go Programming
Ever have a meltdown at a restaurant or the grocery store because your child is bored, eager, and wants to get out? Well now that we can access all of our programming through our Android phones, I simply head to the Hopper™ app and find their show. They're happy and I can finish my errand or meal without complaints.
With the DISH Anywhere app (for Apple and Android devices) and www.dishanywhere.com online portal, customers can watch live and recorded TV including live sporting events, TV shows and movies – anytime, anywhere. DISH Anywhere also lets you take control of your DVR to schedule and manage recordings remotely. DISH Anywhere is included with every DISH subscription at no additional charge.
Going on vacation?
Hopper Transfers™ is your answer! Watch programs when traveling without an Internet connection by simply transfering your DVR recordings to your iPad with the free Hopper Transfers app before you leave the house and you can enjoy your favorite movies or shows on flights or keep your kids entertained on a long road trip, even when you don't have an Internet connection. Entertainment on your time anywhere.
HD DVR, PrimeTime Anytime™, AutoHop™, Hopper Transfers™, and DISH Anywhere™ are all Hopper™ features that your family is sure to love! The best part? Get the Hopper™ for free when you sign up for DISH. Packages starting at $24.99. (For 12 months with 24 month commitment. Restrictions Apply.)
Find out more and LIKE DISH on Facebook or Follow DISH on Twitter!